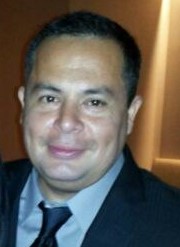 Robert Almazan
Owner
Robert Almazan is a Transportation and Logistics executive with over 20 years of Operations and Sales Management experience. Robert is a native Texan, raised and educated in the Dallas/Fort Worth area, holds a Bachelor of Business Administration degree from the University of Texas at Arlington and Masters of Business Administration from the University of North Texas.
Mr. Almazan owns and operates RA Logistics, a 3rd party logistics company offering multi modal transportation and consulting services. RALogistics specializes in truckload and intermodal transportation with a focus on providing exceptional customer service. RALogistics is certified as a Minority and Small Business Enterprise through the Dallas/Fort Worth Minority Supplier Development Council (MSDC) and is also certified as a Historically Underutilized Business (HUB) through the state of Texas.
Prior to starting RALogistics, Mr. Almazan's career included senior management roles with XPO, Exel Transportation, and PepsiCo- Frito Lay. Robert's experience in Sales, Operations, and Procurement has uniquely positioned RALogistics to understand the needs of both the shipper and carrier communities.
Greg Hendrickson
Dispatch Operations
Amanda Waddell
Dispatch Operations/Customer Service
Christian Almazan
Dispatch Operations
Rene Barrera
Customer Service